RENTAL OF BABY BEDS AND
CO-SLEEPERS FROM 3 MONTHS TO 18 MONTHS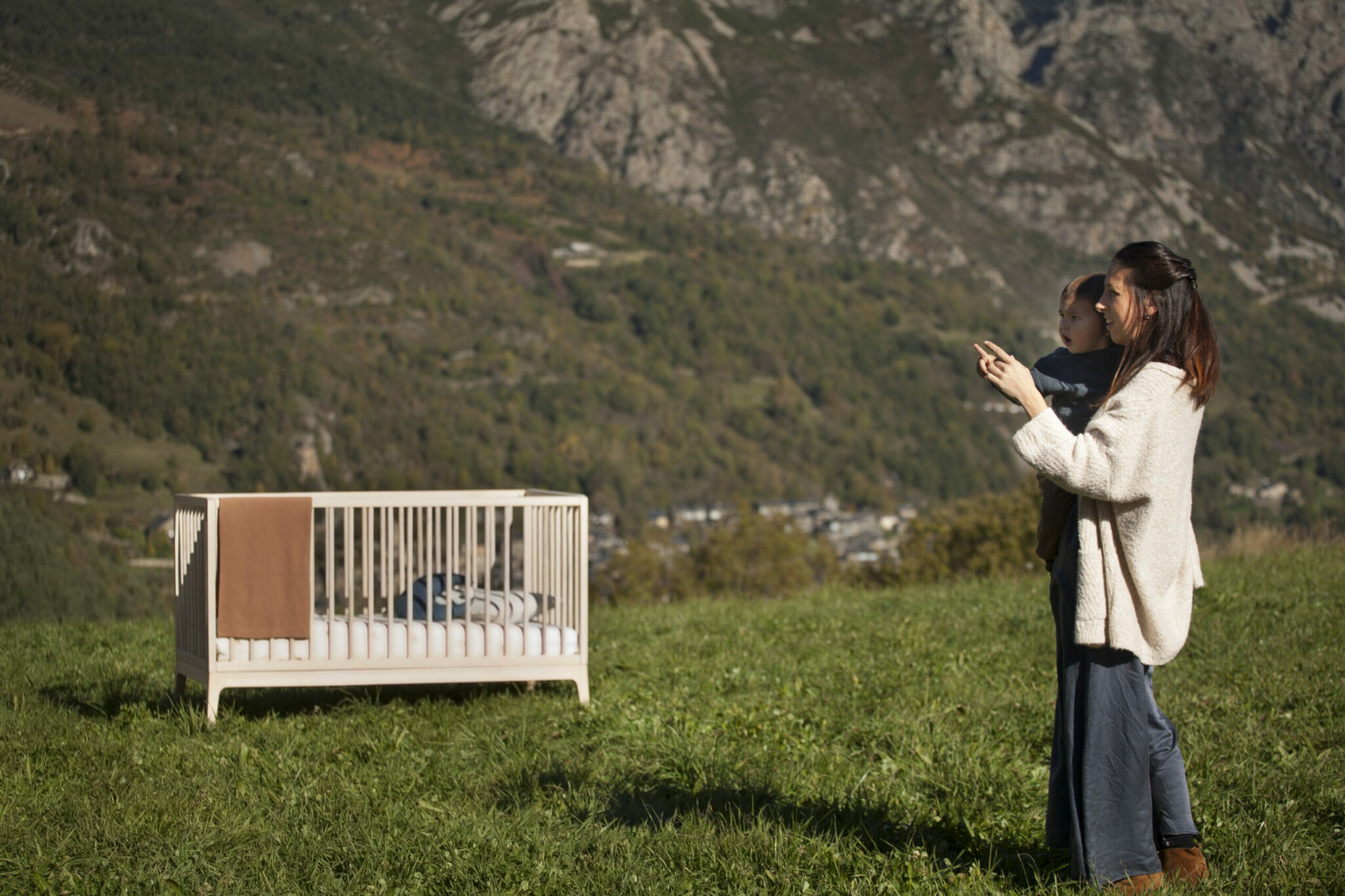 The concept of renting
baby cots
BUY A BABY COT AT ANY PRICE
OR RENT IT AT A LOWER COST?
THE QUESTION IS NOT TO QUESTION THE PURCHASE BUT RATHER TO OFFER AN ALTERNATIVE TO ALL THOSE PARENTS OR FUTURE PARENTS, TO PROVIDE THE BEST FOR THEIR BABY IN THE BEST POSSIBLE WAY. OOKIRENT, WOOKIDS' BABY COT RENTAL SERVICE OFFERS MANY ADVANTAGES AND MEETS MANY REQUIREMENTS IN TERMS OF USE, INVESTMENT, AND ECO-RESPONSIBILITY.
Renting your baby cot: what's the difference
DO YOU WANT THE BEST FOR YOUR BABY?

That's good. Your baby's co-sleeper or first bed is a WOOKIDS : you are therefore offering them the quality, warmth and solidity of solid wood and the eco-responsible design that has already caught your attention.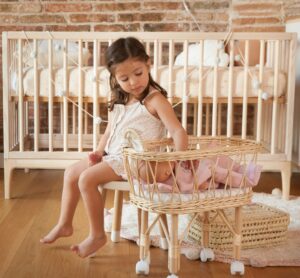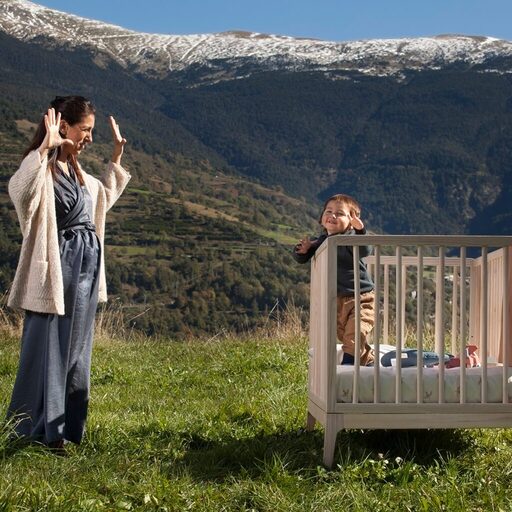 THIS "SACRED" BED IS A SACRED BABY BED !
And it's your baby's...Bought or rented, it's yours, and no one will come and take it back from you, except when you decide.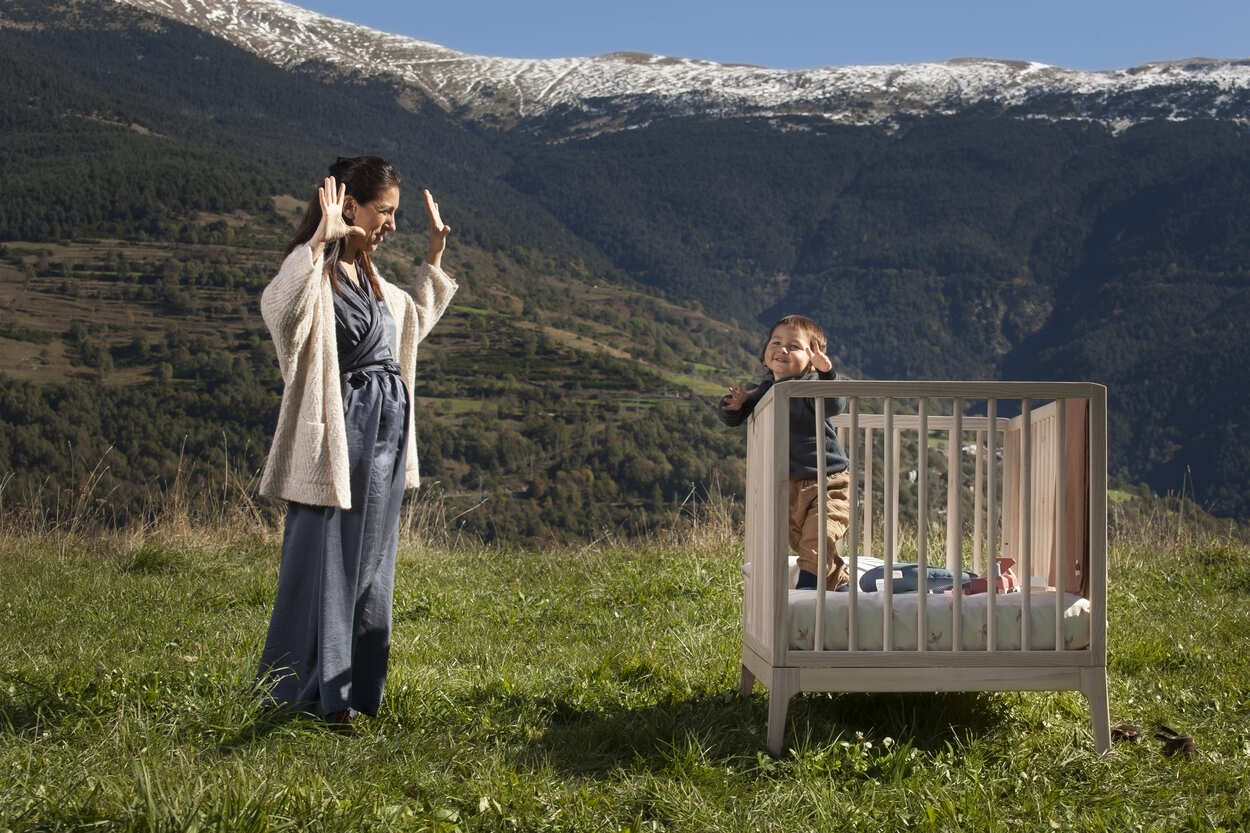 Renting your baby bed:
what changes everything
Please note, the following list of advantages is as long as the nights you can still enjoy…
If you are already convinced that renting a baby bed is your solution, you can click "rent" straight away 😉 or go take a nap.

We all know that the baby bed has a shorter useful life than any other piece of furniture in the house. It is you, and even your child, depending on his growth, who will decide how long he will sleep in it.
"With all these purchases and work, we're going to be in big trouble!" ". Stay calm, OOKIRENT by WOOKIDS allows you to control your budget without any input and stop costs whenever you want.
Because our beds are beautiful, solid and eco-responsible, we are aware that they can be more expensive to purchase than kit beds manufactured by the thousands. So if you are hesitant, the 3-month rental package will allow you to test your WOOKIDS at a lower cost.
Your baby already takes care of you and begins his life in an eco-responsible way: if our beds are made in Europe, in small series, in solid wood from sustainably managed forests, it is so that they last over time. OOKIRENT by WOOKIDS means less production and more circular economy! Renting a bed that will be renovated and reconditioned to accommodate a new baby makes you part of a long chain of solidarity. Well done !
From a co-sleeper to an evolving bed, our OOKIRENT by WOOKIDS adapts to your baby's growth rate. The same goes for our formulas with conditions as simple as child's play! With OOKIRENT by WOOKIDS , you have the choice between 3 transparent formulas adapted to all desires. You are therefore free to change furniture as soon as it is necessary for your baby's comfort... and when baby gets older, you also benefit from discounts on the WOOKIDS mattress and children's bed collection.
The next life for your baby bed? Another baby will benefit from this completely renovated bed. No need to store it, sell it at a garage sale, or negotiate its price with your colleague who will "forget" to pay you…
Whether you have twins, a second home or grandparents who also want the best for their grandchild, renting at a lower cost with OOKIRENT is also the solution so that your baby benefits from the same comfort wherever he sleeps.
Grandparents, aunts, uncles, godmothers, godfathers and friends... with OOKIRENT everyone can easily participate in the main gift on your birth list and thus avoid overconsumption by giving gifts that sometimes won't be used.
Renting a baby bed is also for those who wish to change their consumption patterns. When you return the bed in which your baby slept every night, OOKIRENT takes great care of it and cleans all its elements, renovates it and reconditions it according to the rules of the art so that the next baby it will welcome be as happy as yours.


Advantages
related to rental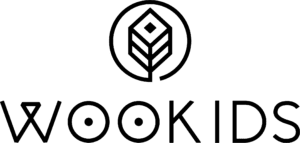 UP TO -15%*
Sustainable, evolutive and playful design
furniture for babies and children.
Now the Wookids universe also includes toys
and textiles with the same eco-friendly philosophy.
*promo code sent by email upon
rental confirmation

UP TO -10%*
The most beautiful kids' stores in Europe .
More than 15,000 articles to discover.
Private shopping, birth list and loyalty card.
*promo code sent by email upon
rental confirmation